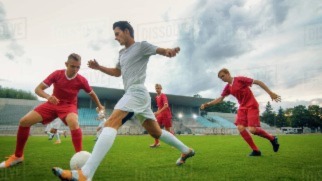 IKF has started a counselling program in association with its international partners to help Indian kids advance their professional career outside India. We provide counselling which is driven by a scientific process to help you choose your objective, country and club/academy which fulfils your objectives.
| | |
| --- | --- |
| Guidance with Technical assessment | Rs.30000 |
| If the player can provide his own match video which matches our guidelines then the program will cost | Rs.25000 |
| If the player has attended our workshop in the last 1 year then for him also the program will cost | Rs.25000 |
Indian kids aspiring to become professional football players have started to seek opportunities abroad. This proving to be a good option considering kids can get great exposure, more game time and amazing player development programs. Also, Indian football will start getting better trained and exposed players which can incrementally improve quality of game in India. The real problem here is, there are 1000s of options abroad and selecting right option is a nightmare for parents. With incomplete or no knowledge and presence of profiteers in market parents find it very difficult to find the right program & country for their child. To solve this problem mentioned above, India Khelo Football has started a counselling program for kids who wishes to advance their career in football by going abroad. This program is focused on connecting these players with genuine opportunities abroad. With our wide network in India and abroad India Khelo Football is well placed to identify and connect with wide range of opportunities from across the globe with Indian kids. We believe, this will help Indian Football a lot in a long run and will definitely help Indian parents to make an informed and correct decision.
India Khelo Football with its aim to help aspiring football players make informed decision while going abroad has started "Play Abroad program". Under this program IKF tries to know you better and understands your objectives of going abroad. If required we create player's technical profile as well. Based on that IKF via their advisors and partners abroad, looks for best opportunities which serves your objective. These options are brought to you by IKF – verified & researched. Once the right option is selected by the family we make introductions to right people for that option and ensure smooth communication between both parties. We only recommend options which are given go ahead by our advisors and we are comfortable about that option meeting your requirements.
Preliminary Information
Fill out the form under Register Interest/Send Query.
Speak with our team/partners.
Know you Better
Video call with the parents & player
Understand your objective & note the requirements
MI TAS – Assessment to know the player better
Create player's technical profile on myfirstkick
Scout Genuine Opportunities
Search for the right programs
Get all options verified & background checked
Connect with right programs
Assist in selecting the right option
Connect with the option selected
Hyper Personalized Approach
Partnerships across the Globe
Assistance in understanding & selecting right program