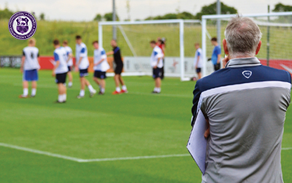 Become a Professional Scout & start earning.
| | |
| --- | --- |
| Course 1 (PFSA certificate only) | Rs.3999 |
| Course 2 (PFSA + ProSoccerGlobal + IKF certificates) | Rs.7499 |
Learn from Experts
Certification program has been designed and imparted by experts who are globally recognised.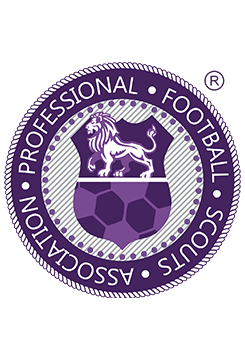 PFSA
PFSA is the leading provider of Talent Identification, Opposition Analysis, Technical Scouting and Performance Analysis in football courses, nationally and abroad, we deliver both online and in-person courses across the UK, Europe, Australia, America, Africa, and the UAE.
PFSA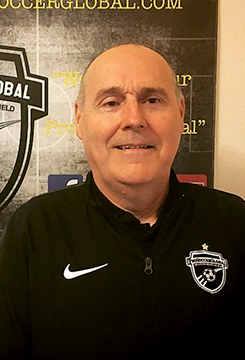 Jimmy Hayes
Co- Director of ProSoccerGlobal & Premier League Academy Scout. He has been involved in football for 40+ years, as a youth team player, youth and district representative team coach, Premier League Academy scout, director of Galacticos.
Jimmy Hayes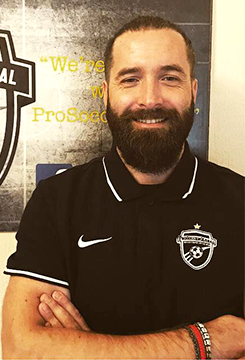 Chris McGrath
Co-Director of ProSoccerGlobal & Licensed Football Intermediatory. In the last 12 years Chris have been involved in numerous transfers of academy age and senior players in the UK and Europe including youth and senior National Team players. As an Independent scout he has been consulted by both scouts and Sports Directors with a number of players subsequently being signed.
Chris McGrath
Indian football is at a very interesting juncture, where we are seeing corporates and foreign clubs lining up to have a stake in its development. However, at the end of the day it is the talent which is going to take Indian Football ahead; not just talent – "Right Talent". This right talent has to be identified at the right time and for that IKF is developing a strong Grassroots Scouting Ecosystem in India. IKF has built a platform from scratch that helps the ecosystem identify the top talent of our nation. IKF has built the following blocks to create this ecosystem in India:
Certification Programs imparted by the best in the world.
Develop a community for scouts in India that is working towards development of the sport of football in India..
Make Scouting a means of livelihood even at the grassroots and youth level by providing our Trained Scouts with earning opportunities.
Launching a certification program that serves best the Indian market, creating World-class Scouts. IKF brings them various live projects and earning opportunities to hone their skills in learning the Talent Identification process
Module 1
PFSA Level 1 Talent Identification
The PFSA Level 1 Talent Identification in Football Course was developed by elite Premier League Football Scouts, Heads of Recruitment and Academy Managers, and touches on all aspects of talent identification. Unlike other online talent identification courses, the PFSA Level 1 Talent Identification in Football course delves much deeper into the profession of football scouting and is the industryleading online introduction into talent identification. The 11 module course will equip you with a firm understanding and platform to further develop your knowledge of the talent identification process and what is needed to operate as both a football scout or an elite coach. The course has been developed in line with the EPPP (Elite Player Performance Plan) and is a great stepping-stone for a career within football The modules include:
Introducing Talent Identification

Talent Identification Predicators

Football Scouts and Player Reports

Talent ID Predictors in a Goalkeeper and the Relative Age Effect?

Anthropological Predictors

Technical Skill Predictors

Psychological and Sociological Predictors

Limitations and Importance of Talent Identification
Module 2
ProSoccerGlobal's Training
Jimmy Hayes – Academy Scout at Premier League Club and Chris McGrath – Licensed Intermediator will conduct instructor led online session to cover Four Corners Players assessment. Learn from the best in how to practically apply the knowledge and how to do scouting in Trials by Premier League Scouts. Open Q&A session to clear all their doubts regarding scouting as a profession and technicalities involved in it.
Module 3
IKF's Training
IKF will give further training to all applicants regarding scouting to be done in Indian context. A detailed information & training will be provided on IKF's way of scouting in India.
Fees:-

Course 1 – Rs.3999
Course 2 – Rs.7499
Duration:-

Course 1 – 4 Hours
Course 2 – 8 hours
PFSA Modules-4 Hour online:-
Complete Course in a week
Receive Certificate by PFSA
ProSoccer Global – 3 Hour :-
Attend instructor led sessions on weekend
Receive Joint Certificate by ProSoccerGlobal & IKF
IKF's Training 2 Hour Online :-
IKF provides further training on Scouting in Indian context
This will involve IKF's way of doing scouting in India
IKF Partner Scout :-
After completing all 3 module, an assessment will be given
Upon clearing the assessment you become IKF partner scout and start earning via IKF & its partner
Register and Pay
Receive a Unique ID and welcome email from IKF

Once the Batch is full, PFSA sends an email with the URL of course and required Login credentials

Complete the course within 7 days

Inform IKF about completion of PFSA Level 1 TID modules

Applicant added to ProSoccerGlobal Training Batch

Attend face-to-face instructor led online sessions

Applicant added to IKF's Training batch

Receive Joint certificate from IKF and ProSoccerGlobal

Completes IKF's Assessment on time

Become IKF Partner Scout and start developing Indian Football