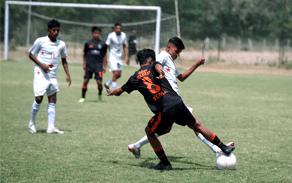 IKF conducts Trials in multiple cities across India with a view to scout exceptional talent. Kids scouted from these city trials are thoroughly assessed and qualified for Pre-Finals and then for National Finals. In National Finals we invite scouts from across the globe (specially from ISL & I League clubs) to select kids from the talent scouted by us via Pan India Trials.
India Khelo Football kickstarted Season 1 on 16th January, 2021 from Chandigarh and covered 17 cities within 12 months. This was our first season and we went all out to create structured career path for kids via our Trials.
20 kids got selected by ISL & I League clubs
IKF has kickstarted Season 2 in July 2024 – its 24-city talent hunt. All the learnings from Season 1 have been utilized here to make our Trials better.
We will be covering all 24 cities by December 2022. Pre Finals and National Finals will be scheduled in Feb 2023 where scouts from multiple clubs will be present to make selections.